Update 0.47 adds new features, quality-of-life improvements and fixes bugs and issues.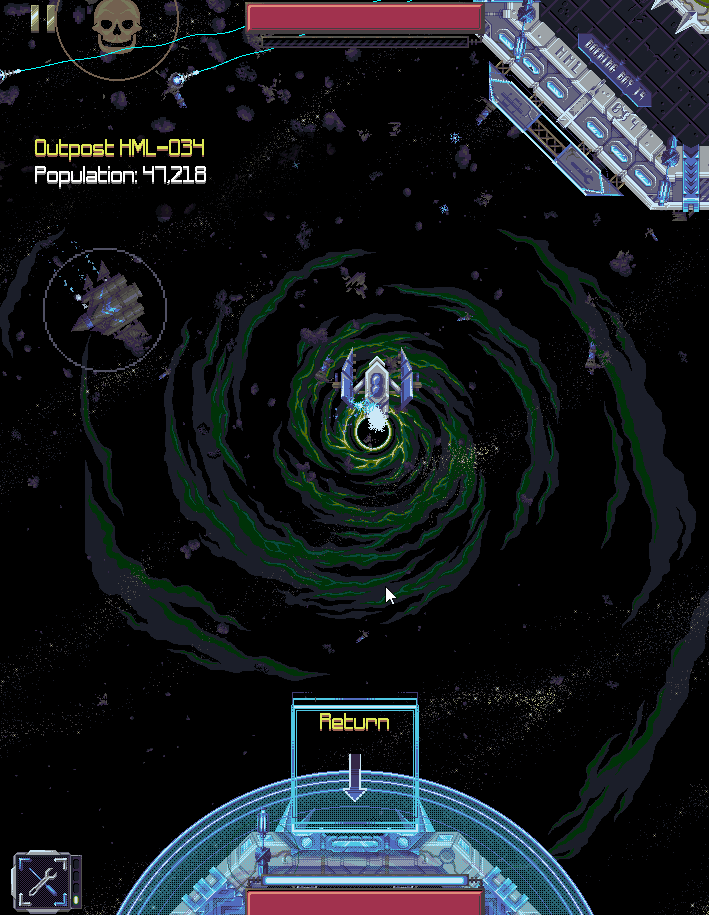 Features:
Added a slicker way to leave outposts. Now the player can choose to leave before the timer expires by interacting with the leave box.
Added more time to stay at outposts without being forced to leave.
Journaling now supports more systems, features and NPCs.
---
Improvements and Fixes:
Now asteroids can no longer escape the merchant outposts electric fences.
Timers have been added to prevent an object leak, causing performance problems.
Fixed an issue where the player could be forced to hit enemy missiles during the leave animation.
Fixed an issue where the enemy missile warning arrows persisted across the end screen trigger.
Game version number has been incremented to 0.47.
---